$60 a month for your first three months.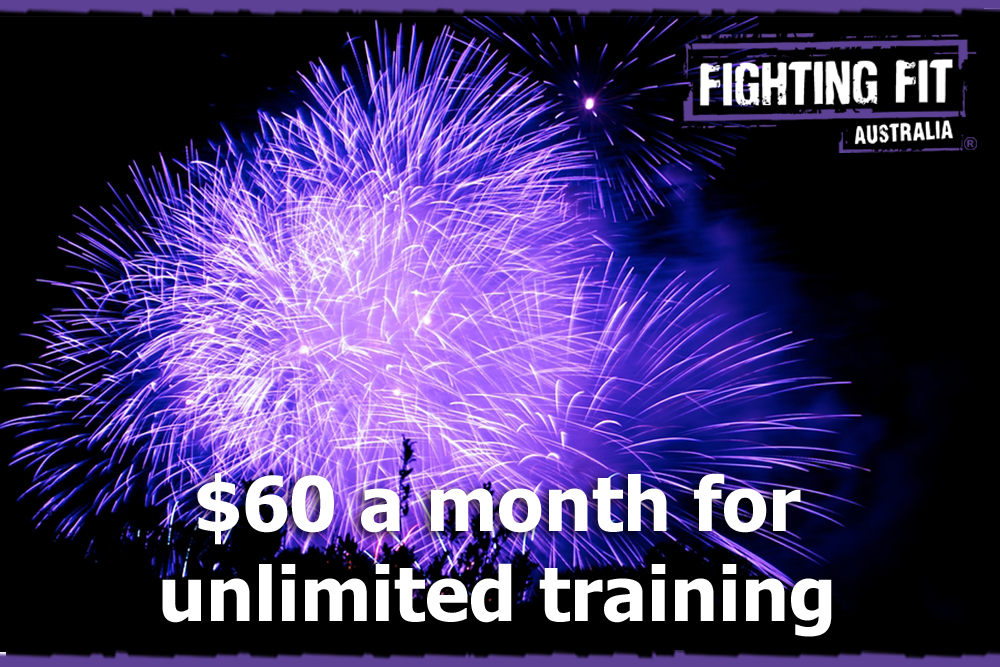 Come in and meet us in 2017.
If you've never trained with us before and are looking for something unique, then this deal is unmissable.
We want you to experience the difference we can provide & give you just a taste of who we are!!
For $60/month for your first 3 months, you will have unlimited access to all Open Group classes!!
NOTE: You will be placed onto our Direct Debit system where $30 a fortnight or $60 a month will be debited from your account…please note DD can be placed on hold or cancelled at no cost after the 3 months is up. We have no lock in contracts nor membership fees.

After your three month expires you will have the option to go either 3 sessions a week for $100 a month or unlimited for $140.
Contact us today to find out more – 0421931182 or info@fightingfit.net.au.