$60 a month for your first three months.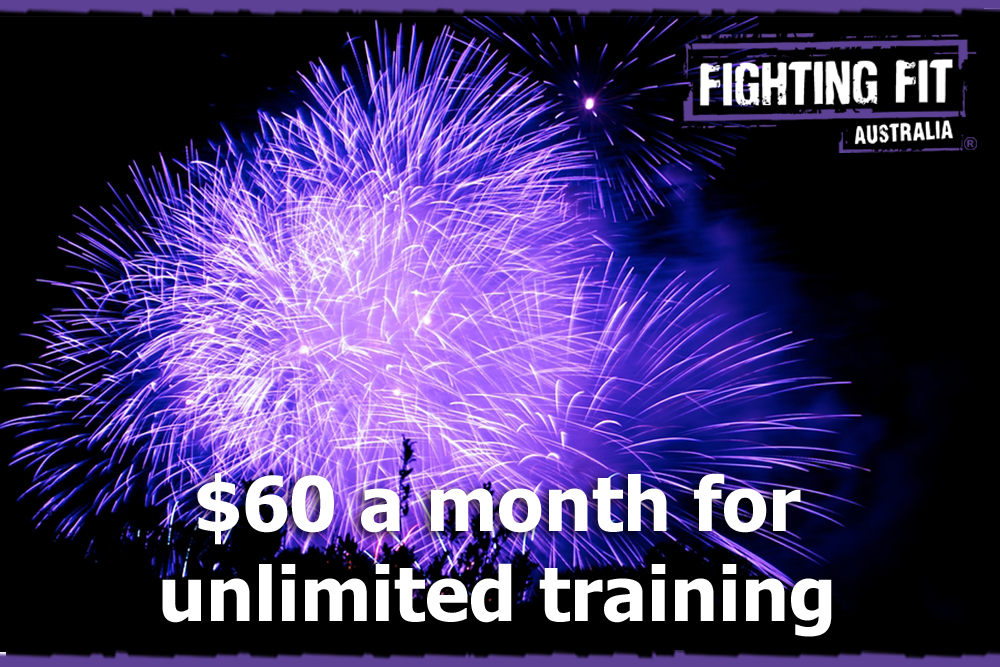 Come in and meet us in 2018 – Timetable 2018
If you've never trained with us before and are looking for something unique, then this deal is unmissable.
We want you to experience the difference we can provide & give you just a taste of who we are!!
For $60/month for your first 3 months, you will have unlimited access to all Open Group classes!!
NOTE: You will be placed onto our Direct Debit system where $30 a fortnight or $60 a month will be debited from your account. We have no lock in contracts nor membership fees.

Contact us today to find out more – 0421931182 or info@fightingfit.net.au.