main rainge
trail walk, QLD

main range trail, QLD
Join us on Friday 21st to Sunday 23rd April OR Friday 16th to Sunday 18th June.
10 spots available.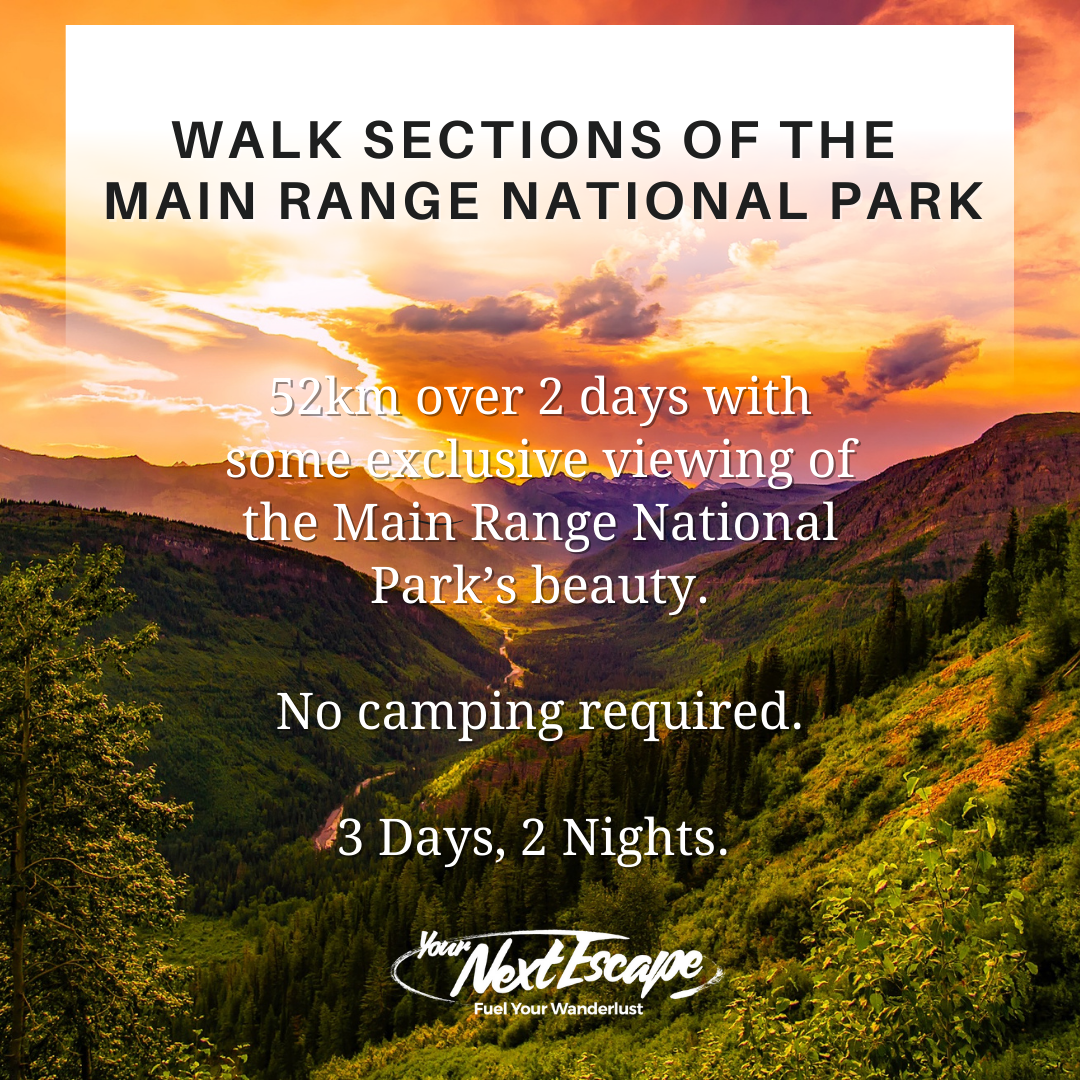 52KM over 2 days
Walking North to South, we start this 2-day hike in the foothills of Laidley, working our way up through the Thornton Nature Reserve to breathtaking views of Laidley Valley & all the way to Brisbane.
No need to carry a heavy pack, nor camp.
The track takes us through Main Range NP towards Goomburra, along the edge of the stunning south east QLD rim & Cunninghams Gap, with some steeps climbs & panoramic scenes of Fassifern Valley & the surrounding mountains & ancient volcanic area.
Immerse yourself in this Australian World Heritage Area & experience one of Queensland's beautiful tails through part of our Gondwana Rainforest.
Prerequisites are
Grade 4-5 hiking experience recommended. Some tracks are long, rough and can be a little steep.
Be comfortable with walking for a long period of time & carrying your own day pack.
It can be a little challenging due to the terrain & weather condition's at times, and you must be prepared to keep up with the group – being a team player is highly recommended.