Three Capes, TAS
Join us from Wednesday 16th to Tue 21st November.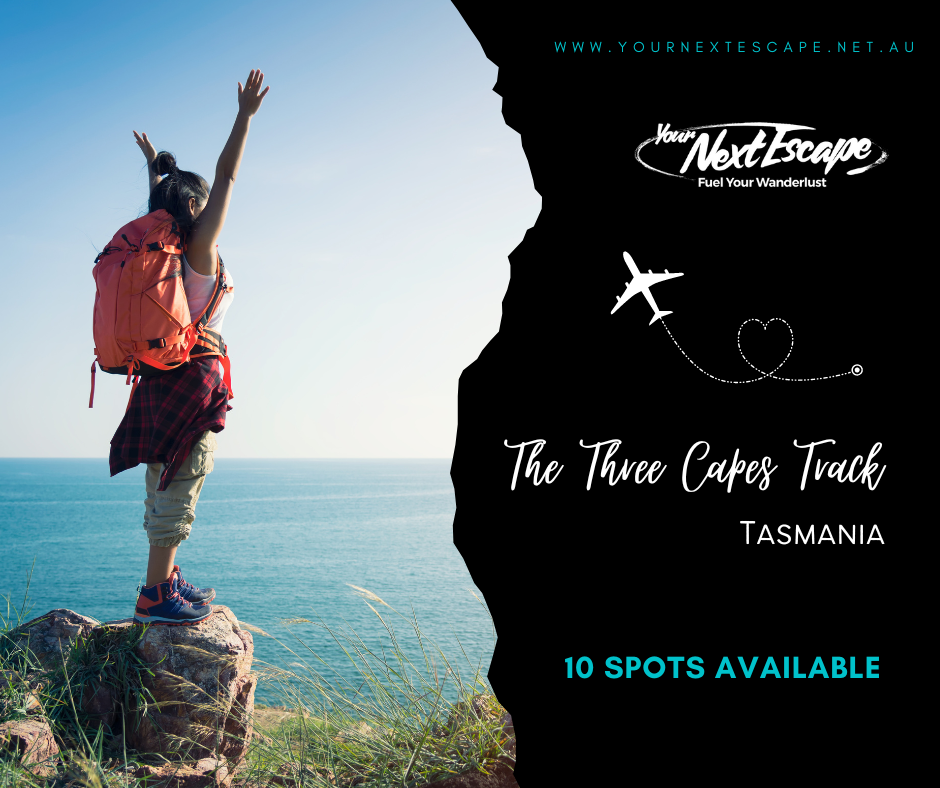 48KM over 4 days
Hailed as Australia's premier coastal bushwalking experience. Over four days and three night you will cross chasms, tall forest and stand on the edge of Australia's highest sea cliff.
The region is known for its natural beauty, ocean cliffs and views, with the three capes track designed to capitalise on these factors and provide an experience that will truly make an impact.
Walking this track should be a bucket list item. If you enjoy adventure and the wilderness then you'll really feel at home here.
Prerequisites are
Grade 4 hiking experience recommended. Some tracks are long, rough and very steep.
Be comfortable with walking for a long period of time carrying your own pack which could weigh up to 12-15kg.
It can be a little challenging due to the terrain & weather condition's at times, and you must be prepared to keep up with the group – being a team player is highly recommended.
Must arrive in Launceston prior to trekking departure.