Congratulations Dom & Phil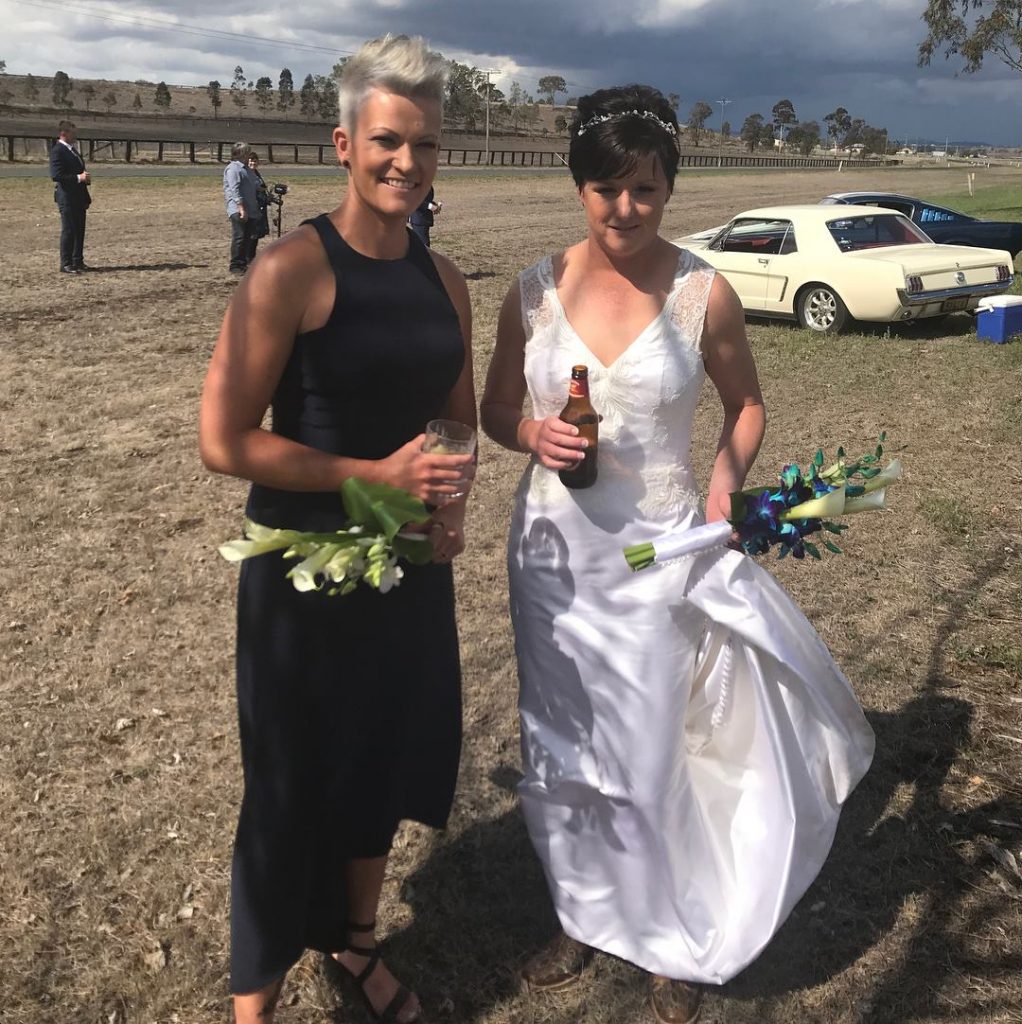 Yesterday we shared our best mate's big day with her. Dom looked incredible & she was wearing a dress 👰
I first met Dom about 7 years ago… and then Phil a year or so later. We met at the gym and hit it off straight away… sprinting our arses off down a 200m runway, with me thinking "hell as if I was going to let this new bitch beat me!" We ended up hitting the finish line together, only to find out she was a champion sprinter at school. I may have busted my hammy but I didn't tell her that at the time. To this day nothing has changed…here we are still busting ourselves to better each other 💪👊
Talking about competition, Dom & Phil are bloody competitive…on & off the field. The first time Phil joined Dom at the gym, although a natural at everything, the big fella ended up throwing up not long after trying to woop Dom's arse. We're still not sure how many beers he had first…
I knew Phil would be perfect husband material after one night Dom and I were out celebrating at Fibbers & the big fella offered to pick her up after travelling back from Brisbane. It was about 7.30pm & Phil sat down with us had two beers (I don't even think he got through his second) and was out like a light in the booth at Fibbers…3 hours later Dom thought she better wake him up to take her home.
For all who know Dom & Phil, we're sure you would agree that these two legends are the most down to earth and straight to the point couple. No bullshit with them. They will always tell it how it is & this is what complements them as lifelong partners. Not to mention that they are the most impressive beer drinkers around 🍻
Dom, you are a true mate, which is rare to find. On behalf of myself & Cara…. we are truly grateful for our low maintenance & easygoing friendship, we always look forward to our catch ups & we know you've always got our back. You've seen us through some rough times, no one knows us better.
We are looking forward to hanging out with you guys…for many years to come.
Cheers to Dom & Phil!