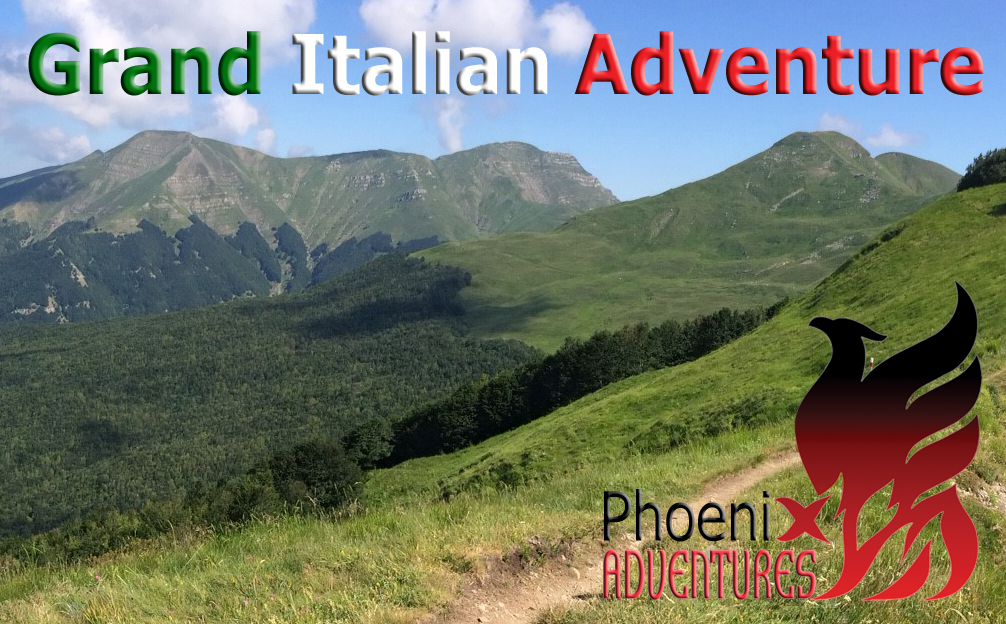 Join us in Italiy in 2018
Join Phoenix Adventures for a trip of a lifetime to the Apennine Mountains and Tuscany in Italy 2018.
The trip starts with site-seeing in Rome before moving north to Tuscany and the start of the adventure along the top of the Apennine Mountains, Italy's best kept secret.
For nine days we will either ride mountain bikes through beautiful beech forests or trek along panoramic ridges of the most scenic parts of the Grand Apennine Excursion, a track that starts near Sansepolcro and finishes near La Spezia.
Each night we will stay in comfortable hotels set in pretty Tuscan villages or lodges perched high in the mountains. You'll get to meet real Italians off the tourist track and eat authentic and superb local cuisine. We'll visit the historic sanctuary of La Verna and we'll climb up to the highest point on the track, Mount Rondinaio, at nearly 2000 metres ASL for incredible 360 degree views. At the end of the trek and ride we will make our way back through Tuscany, visiting Sienna and Florence, before arriving back in Rome.
Register your interest now to receive more information as it becomes available – info@fightingfit.net.au.