2015 Kickstart Program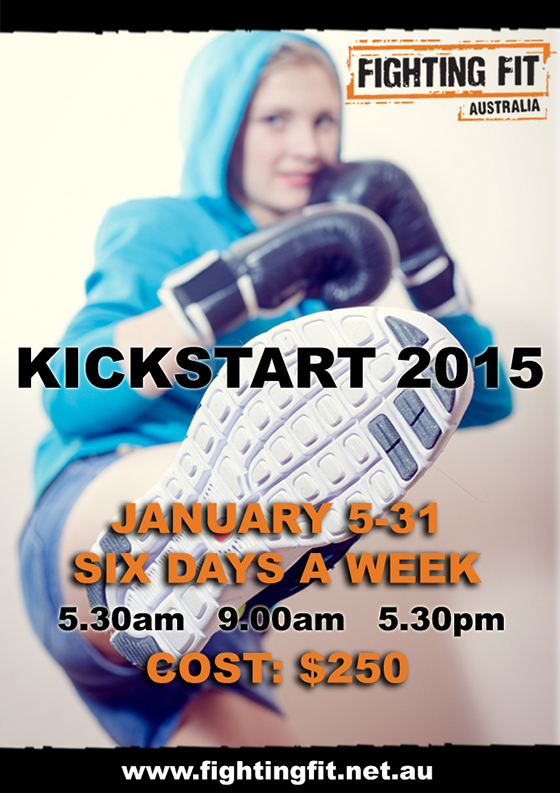 Kickstart 2015.
Our intention is to to quite literally 'kickstart' your year in 2015.
Training will be six days a week – Monday – Saturday with a variety of everything we do here at Fighting Fit.
There will be Boxing, Kettlebells, Strength & Conditioning, Bodyweight, Cardio.
Cost: $250
Days: Monday to Saturday
Time: 5:30am, 9am and 5:30pm (Saturday 6:30am)
Duration: 45 – 60 minutes
Commences: Monday 5th January 2015
Completion: Saturday 31st January 2015
Trainers:  All sessions will be programed by Owner/Director Tess Aisthorpe.
Download a Reservation Form and email to info@fightingfit.net.au