12 Days of Christmas Bootcamp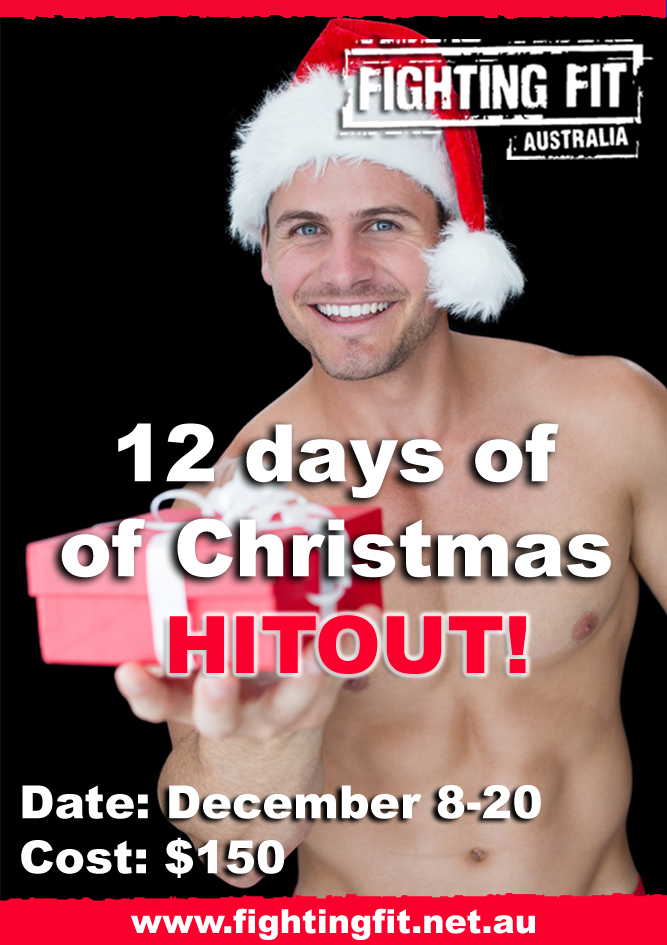 Join our 12 Days of Christmas Bootcamp.
The idea behind this bootcamp takes the song "12 Days of Christmas", and we put it together as a workout, substituting the various gifts mentioned in the song for 12 days of physically crushing fun!
Aimed to get you in your best condition before the 'fat man' arrives!
Sign up today 12 Day Xmas Bootcamp.
All session will be programmed by owner/director Tess Aisthorpe … Are you ready for this!!