Nutritional Programming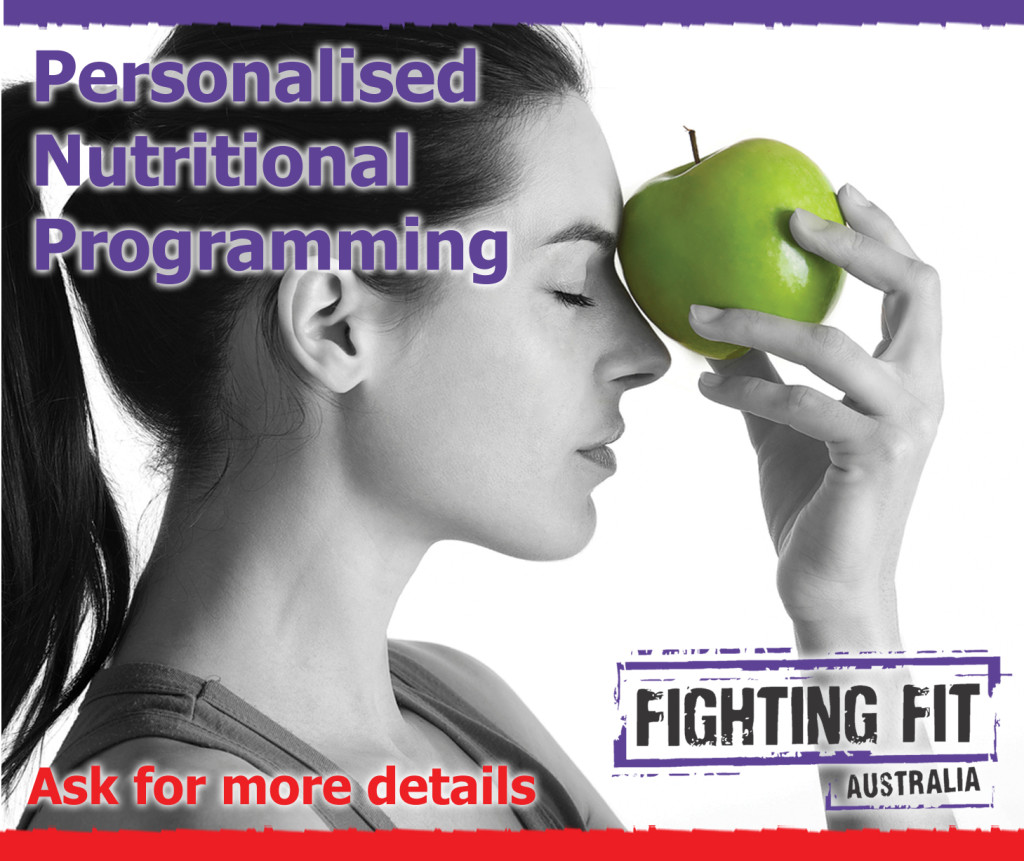 We are all about helping you achieve optimal health, so we have secretly been studying our tushies off to be able to offer you individualised nutritional and physical training programs. This is a first for Toowoomba and an exclusive program for Fighting Fit & Phoenix.
No gimmicks, no cheats, just honest, reliable, factually based nutritional guidance. Each program will provide a breakdown of macro nutrients, & are specifically calorie controlled per individuals needs.
Every client will have access to their program on-line, so they are able to view & modify components, & monitor their own progress.
These programs are available to all existing clients, new FF members & are especially valuable to those who may love what we do, but for whatever reason, be it living remotely or working away, are not able to get into the gym or office to see us or train with us regularly.
It will provide you with a link to our nutritional programs and training techniques, as well as maintaining motivation and ensuring accountability.
Contact us today to discuss your needs and begin your journey to optimal health and wellbeing.
info@fightingfit.net.au or 0421 931 182.