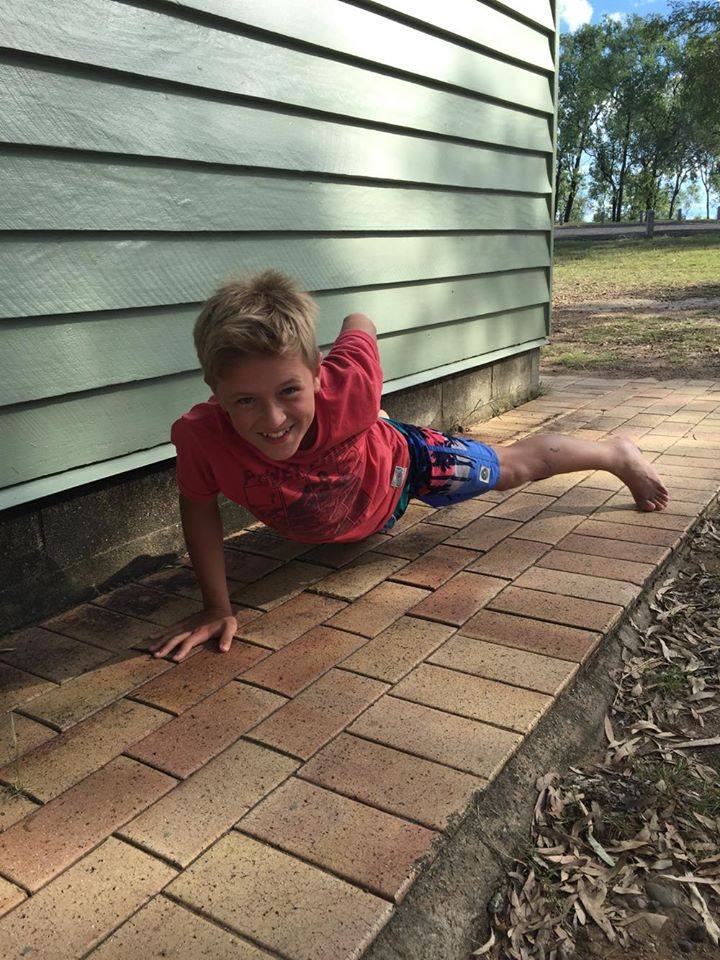 Meet Eli
Eli Slyderick a year 7 student from our Teens classes. We were lucky enough to have met Eli back in October 2015. Eli is one of the many polite, dedicated and not to mention well mannered young lads we have in our gym.
Here is what Eli has to say about Fighting Fit.
What do you like about having a coach each session?
Luke keeps me motivated and pushes me to try harder and encourages me to dig a little deeper.
What is your favourite and least favourite exercise?
I don't like wall walks but really like to plank!
Something we don't know about you?
I like playing and teaching myself the guitar.
What advice would you give someone wanting to join FF?
Great gym and great coaches that are passionate in helping you achieve your goals.
Thanks for your time Eli, you are a true little champion mate!