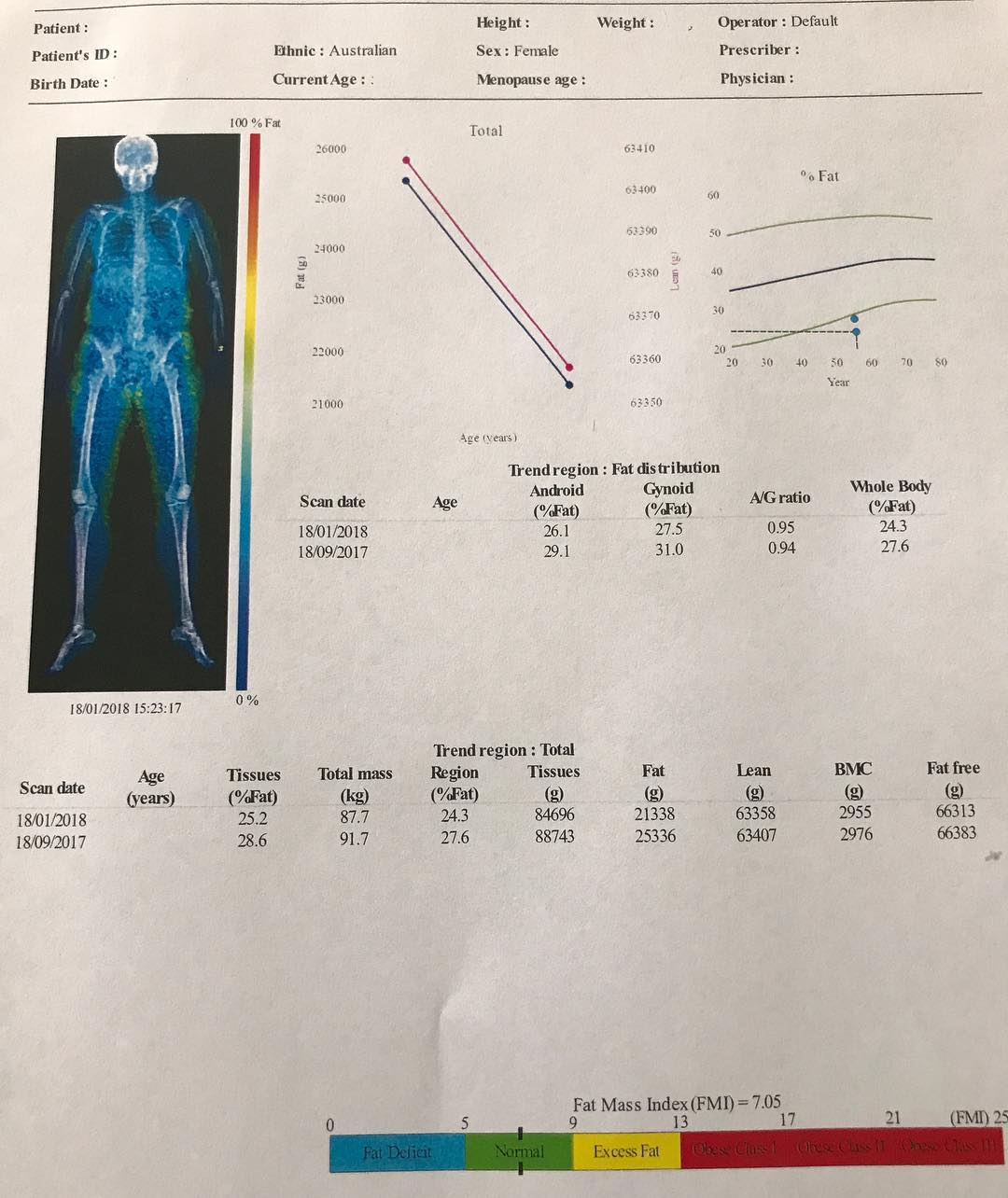 Consistency is key
"Consistency is key." How often we hear this, and how true this is across all elements of our lives. Consistency requires you to be committed, dedicated and most of all patient.
The results will come.
Below is a DEXA scan which demonstrate the amazing results that can happen with consistency. This is over a period of four months, holidays & the festive season included as well!!
This is Phase 1 & we can see a significant loss of almost 4% overall body fat, but the kicker – maintenance of lean mass throughout!!
Everyone has different goals & agendas, but nutrition & wellbeing from our perspective is about long term sustainability. We want you to achieve whatever goal you have, but you have to trust the process. Weight loss is not about how fast you can drop weight, it's about how safely you can do this, without traumatising (or starving!) your body & mind.
Quick & fast is NOT what we're about. Learning about your body & mind & what you need to achieve your goals takes time – for you & for us!!
That is the fundamental component of our nutrition – YOU – the way your brain & your body responds to certain foods, which food sources are better suited, how your meals are structured given your lifestyle, & also about having a life!
"I can honestly say I've never been in better shape. I've been thinner, but not as healthy. I'm a true believer in your program & approach to total health … The benefits of age are a little bit of wisdom. You learn that instant results don't last. I'm in this for the long haul." – Anon.
We want to congratulate one of our most consistent & committed clients on their incredible results & above all, trusting the process.
'It won't happen overnight … but it will happen'.