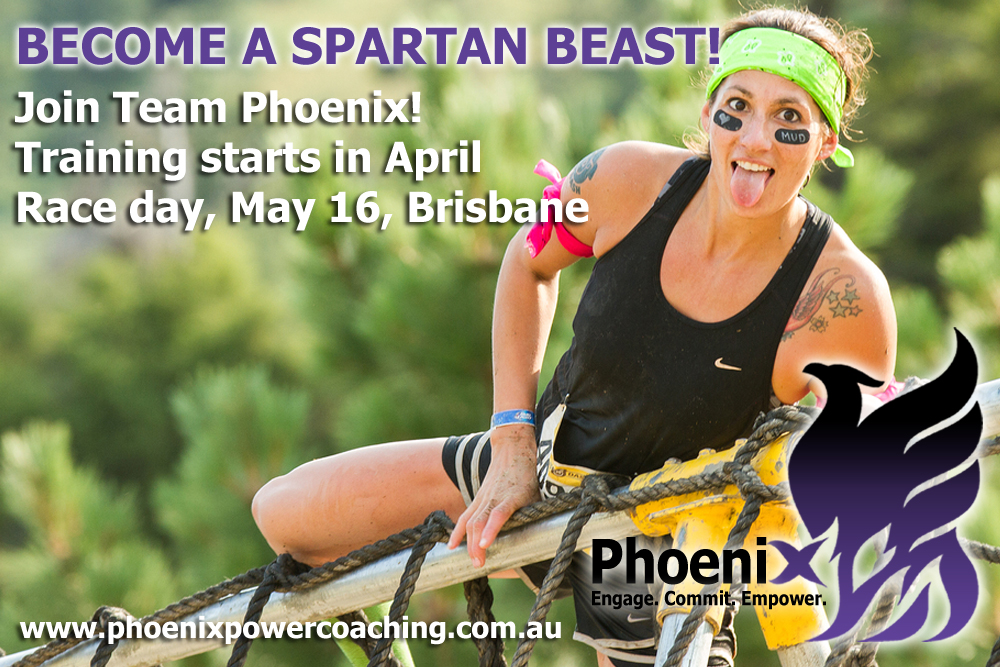 Join Team Phoenix
Strength comes in numbers. Why run a Spartan Race alone when there are teams to build and friends to make? 21k / 35 obstacle Spartan Beast. Your strength and endurance alone will not see you though … the beast is a test of spirit. This course will bring you face to face with your demons. No excuses, no mercy, no giving up. Think you know what you're capable of? Then step up to the Beast and get out of your comfort zone with like minded pps.
Times
Between 9am and 12pm.
Our exact start time for team Phoenix will be given closer to the event date.
Location
Ivorys Rocks Convention Centre – Mt Flinders Road, Peak Crossing, QLD, 4306.
Team Shirt
We will be ordering team T-Shirts prior to the event, be sure to email us your shirt size.
Training
For those Spartans amongst us, there will be specific "Spartan Homework", which will be run under the Fighting Fit programs.