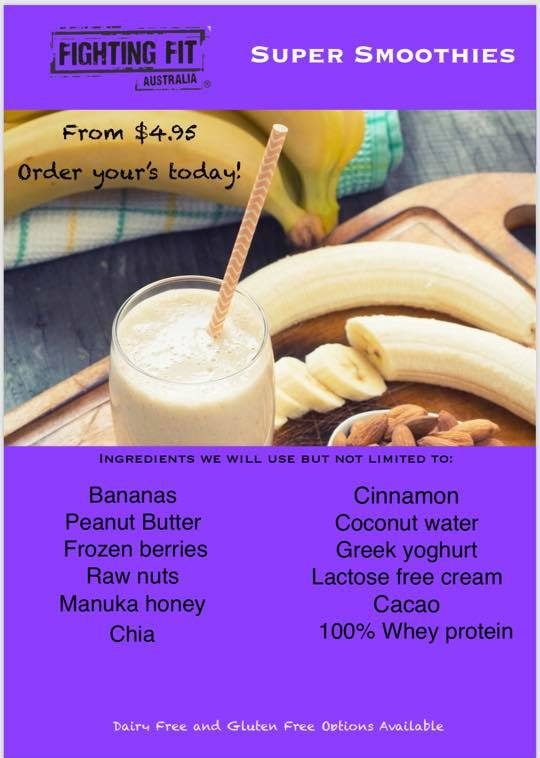 Super Smoothies
After a workout, your body needs to replace the nutrients, protein, & electrolytes lost in your session. That's where our tasty post-workout smoothies come in handy as they can help you get some goodness back in your body quickly & easily.
They offer a simple way to get the protein you need to build muscle, the carbs you need to restore the glycogen you burned during training, & antioxidants that fight inflammation and cell damage.
For many of you, eating breakfast won't come until later … you have kids to feed & get ready for school, you have to get yourself ready for work … eating is not always a priority when you're stuck for time. Here's the solution – grab your shake & refuel on the way home!!
Just remember your workout's not complete until you eat! What you do after your workout can be crucial to both your recovery and your results.
Order your Smoothies today!