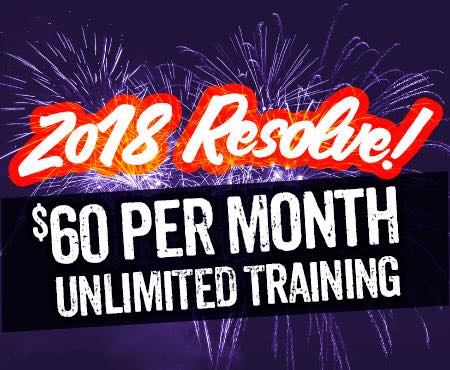 2018 Resolve
To welcome the new year, we will be starting with the very basic fundamentals for the first 3-6 weeks, focusing on helping any newbies that join our family. Lifers – Don't stress! You will be learning and progressing foundation movements as well, before moving into some exciting new lifts in our Strength and Conditioning classes.
Want a taste? There will be bodyweight movements, gymnastics, bar & ring work, old school kettlebells, barbells & introduction to Olympic lifts … that's just to start!
Share the news with your family, friends and work collegues. We want everyone to experience the difference we can provide & give them a taste of who we are!!
Shout it from the rooftops!! New members – $60/month for your first 3 months, and you will have unlimited access to all Open Group classes!!
Contact us today at info@fightingfit.net.au to take advantage of this unmissable deal.