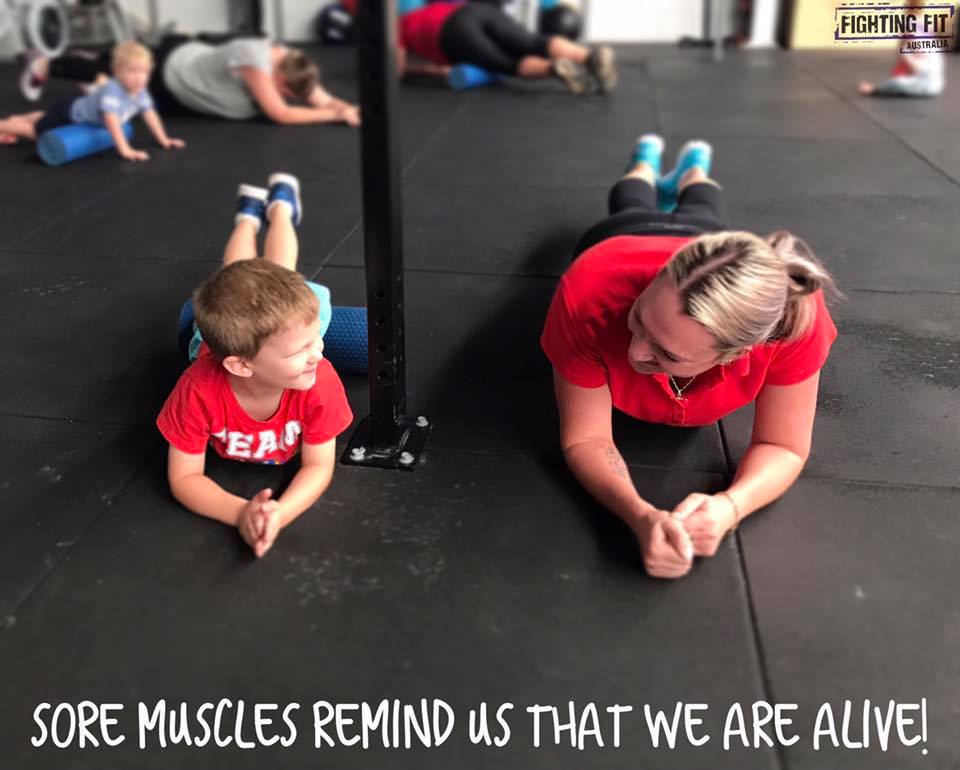 We love our AMRAP's!
AMRAP (As many rounds as possible) workouts are one of many aspects of our training at Fighting Fit. These type of workouts are great to maximise time efficiency and overall effectiveness.
Simply put … you're training your body to do more work in a set amount of time. It is a way to motivate people to progress with each workout, without a specific target rep in mind.
Not only do AMRAP workouts force you to work super hard during the entire workout, they also have a time limit on them – this might make them a little mentally easier to get through than time challenge workouts since you know the pain will only last so long.
Check out this little finisher which was completed after our squatting program this week:
20 MINUTE AMRAP
In pairs alternate rounds of:
10 Kettlebells Suitcase Lunges 16/12kg
10 Wall Balls 10/8kg
10 Kettlebells Suitcase Lunges 16/12kg
10 KB OH Swings 24/16kg
*Most were able to achieve 5 or 6 rounds each.