Overland Track
23rd to 29th November 2015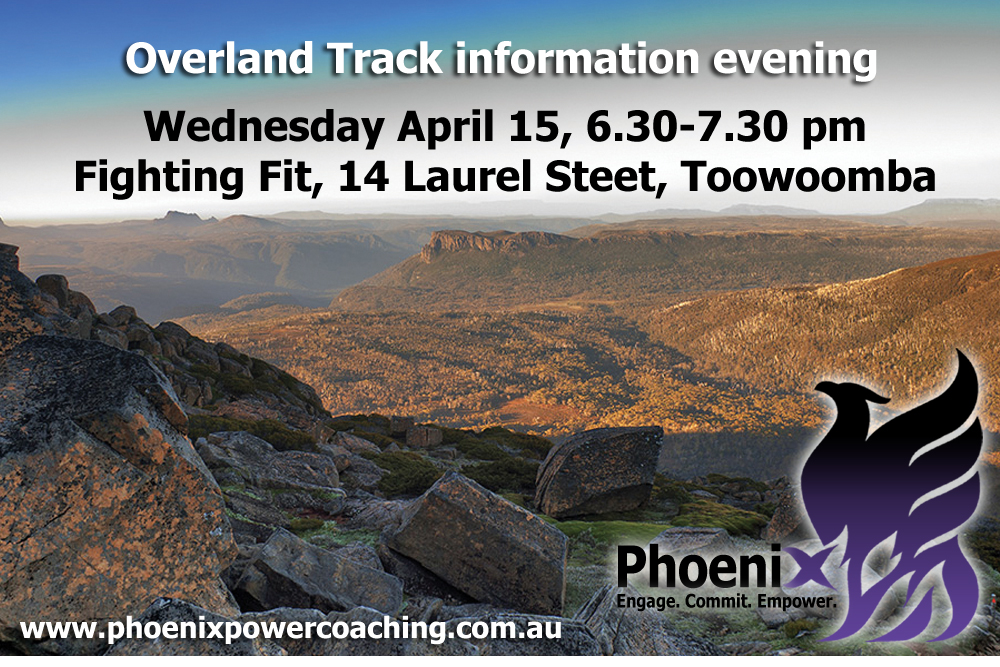 Overland Track
The Overland Track is Australia's premier alpine walk. It's a 65 km, five-day trek through the heart of the Cradle Mountain-Lake St Clair National Park, part of the magnificent Tasmanian Wilderness World Heritage Area. The stunning scenery and the physical challenge of the Overland Track have given it a national and international reputation as one of the great wilderness bushwalks.
Itinerary
Day 1: Launceston airport to Peppers Cradle Mountain Lodge
Day 2: Ronny Creek to Lake Windemere – 18 km, 5-6 hours
The trek starts at Ronny Creek in Cradle Valley, and crosses a button grass plain before rising up to Marion's Lookout for views of Cradle Mountain (1545 m) and Dove Lake. Weather and time permitting we can trek to the to the summit of Cradle Mountain. The track then passes through magnificent stands of snow gums and alpine flora to Waterfall Valley then gently undulates over moorlands where wombats, Tasmanian devils and echidna live before arriving at Lake Windemere for our first night on the track.
Day 3: Lake Windermere to Pelion Hut – 17 km, 4-6 hours
The second longest day of the trek. First we walk through lightly timbered forest then across button grass moorlands to the Forth Gorge Lookout. Then we pass through a damp section of forest called Frog Flats with coloured mosses and fungi. Then it's up to Pelion Plains and our camp for the night, New Pelion Hut.
Day 4: Pelion Hut to Kia Ora – 9 km, 3 hours
The day starts with a climb up to Pelion Gap. If the weather is good we can climb Mt Ossa, the highest peak in Tasmania (1617 m) for fantastic views. From Pelion Gap the track passes through Pinestone Valley then onto Kia Ora hut below Cathedral Mountain.
Day 5: Kia Ora to Windy Ridge – 10 km, 3-4 hours
Beech rainforest dominates the section leading up to Du Cane hut. Here we'll take a side trip to D'Alton, Fergusson and Hartnett Falls on the Mersey River. Then the track climbs steadily up to Du Cane Gap then descends through eucalypt forest to Windy Ridge Hut.
Day 6: Windy Ridge Hut to Lake St Clair – 11 km, 3-4 hours
The track descends down the valley to the Narcissus River through eucalypt forest. We'll cross the suspension bridge over the Narcissus River and soon reach Lake St Claire where a ferry will take us to Cynthia Bay and Lake St Clare Lodge.
Date
23rd to 29th November 2015.
Inclusions
All meals
All accommodation: double or twin share (two night in lodges and four nights in three-season tents)
Transfers to and from Launceston airport, and Lake St Clair ferry
Experienced trekking guide and camp staff
Entrance fees to national parks and trekking fees
Tent, sleeping mat and backpack
Training walks in Toowoomba leading up to the trek and gear advice
Please call James Holden on 0408 669 026 for more information.
To secure your spot on the Overland Track trek please register your interest at info@phoenixpowercoaching.net.au.
A deposit of $500 is required. Please note that there is a maximum number of 10 trekkers on this trip.