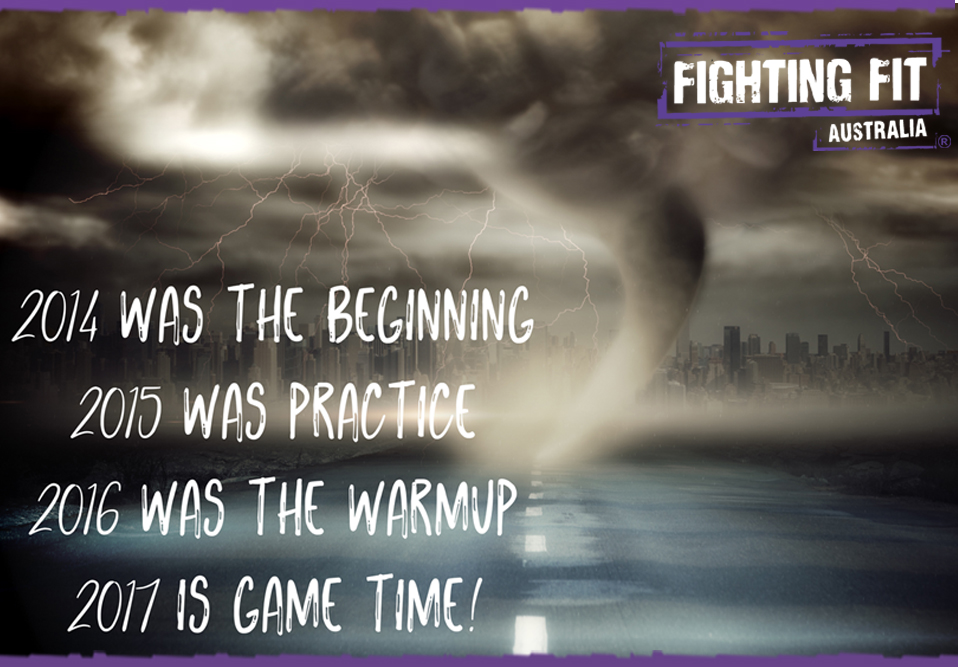 2017 is game time!
2014 was our first year. It was the beginning of a long term goal of mine … owning the business that I had worked as an employee for over 7 years.
It was during this year that I learnt not to rely on anyone, that finding unique, loyal & passionate staff is a difficult task, & that my business needed to focus on our niche market.
The first year saw Fighting Fit stand alone – as I found that running 3 or 4 arms of a business is not viable when these have been cut away from the body, working separately & unable to collaborate. I learnt a very valuable lesson this year.
2015 cemented the reality that trust & loyalty are irrelevant in business. This same year saw the passing of negativity from our doors & the welcoming of a positive, fresh, motivated vibe and new staff which we now call family. We found the determination to begin exploring ways of perfecting our craft & pursuing our passion. Phoenix was born & we began our rise from the ashes.
2016 gave us new opportunities – a new location, blossoming business, new endeavours with likeminded partners, expanding & developing new ways of engagement, & the chance to share our passion with our clients & watch their health & wellbeing journeys take off! It has also been the year that we finalised the registration of Fighting Fit Australia ® as a trademark!
I had a vision that in 5 years of owning the business we would start to feel comfortable … as we head into our fourth year that feeling is now emerging. Our focus this year is on our own health and wellbeing so we can in turn provide optimal services to all our members and continue to turn lives around. Our dedication to you is second to none … simplicity is key. 2017 and it's game time!