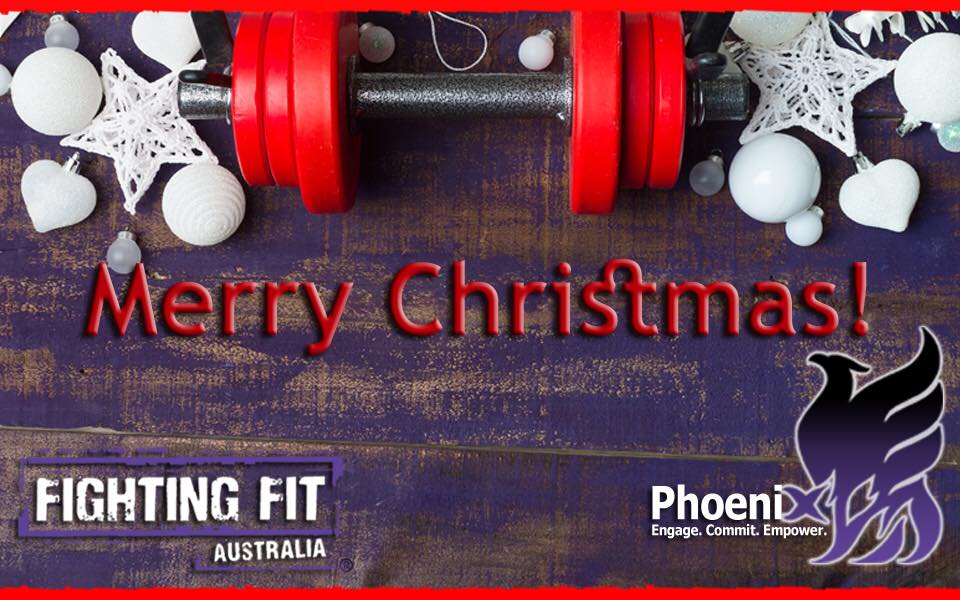 Merry Christmas 2017
As we approach the end of our 4th year in business we reflect on the amazing journey that we have embarked on so far and plan to educate, inspire and motivate you more than ever in 2018.
We are all about honesty and take great pride on giving you the "real us". Life lessons are endless and when life throws you a curve ball, what do you do? Will you be the one holding your forehead in both hands crying out, 'why me?' or will you be the one looking for the greater opportunity and saying 'why not me!' At Fighting Fit & Phoenix Power Coaching we take the hit and move on … that's what we do. We move on with an even greater view and clarity of mind that no matter what happens, we can and will, find the silver lining. And we have never been more certain than now…there is an exciting new year ahead.
For many, we may reflect on 2017 and wonder if we have achieved our personal, fitness and health goals … wondering if we did our best. Regardless if you smashed those goals, or if life threw you some curve balls and you have to realign for the new year, the important thing to remember is that you showed up and tried, and 2018 is another year to do even better than the one before.
With that being said we will have our grand finale at 5.30am THIS Friday … this will be a team effort. Please note we will be closed thereafter re-opening on the 8th January 2018. Our cycle session at 5am Wednesday will be the only class run during our closure.
We wish you a fun filled Christmas and cannot wait to hear all your holiday stories when you return, refreshed and recharged – maybe even with a few kilos extra on board. But what the heck, why work your arse off all year round if you can't sit back and just enjoy life!
Merry Christmas to you and your family, stay safe.
Tess, Cara, Dan and James xx